Company pursuing a highly differentiated small molecule MOS-118 in Metabolic Obstructive Sleep Apnea.
New investors, Supermoon Capital and HTGF, join founding investor Forty51 Ventures to complete the Seed syndicate.
Company will use the funds to file an IND in preparation for a proof of mechanism and proof of concept in the clinic.
Basel, Switzerland, April 11, 2023 /PRNewswire/ – Mosanna Therapeutics AG, a Swiss Biotech company today announced that Supermoon Capital, a US based venture capital fund specializing in sleep, and the German investment firm, High-Tech Gründerfonds (HTGF), have invested in a Seed Extension round. The duo joins founding investor Forty51 Ventures to complete the Seed stage investment syndicate.
Founded in 2022, Mosanna has quickly established a specialist core team and a reputable advisory Board and is on-track to submit an IND by the end of 2023. The company will utilize the funds for manufacturing and regulatory activities in preparation for a multi-study clinical development program.
"We are extremely pleased with the data we are seeing in the lab and the technical performance of the product and this additional financing is testament to the potential the team sees for this to translate into significant clinical benefit for Sleep Apnea patients" said Jonathan Talbot, Co-Founder and CEO of Mosanna.
Commenting on the investment, Supermoon Co-Founder Mike Masterson said: "Sleep Apnea therapy has historically been limited to a small handful of products that many patients find uncomfortable and undesirable. Mosanna's unique approach will expand the range of Sleep Apnea treatment options and provide therapy in a familiar, user-friendly modality."
"This is a new frontier for Sleep Apnea and we are absolutely confident Mosanna will successfully develop MOS-118 and redefine standard of care." Said Laura Pedroza, Investment Manager at HTGF. "We are incredibly excited for Mosanna's truly novel therapeutic approach to enter the clinics early in 2024."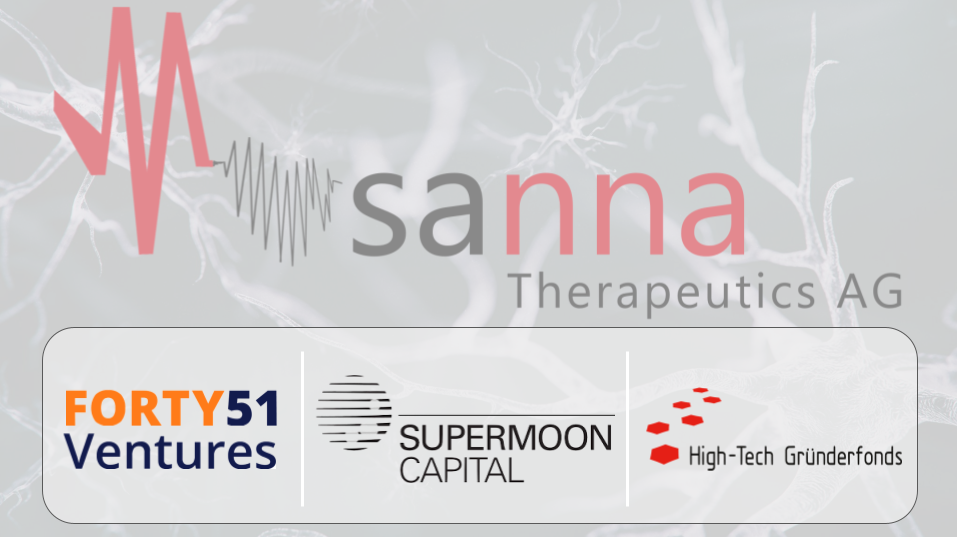 Mosanna Therapeutics was co-founded by Forty51 Ventures, a Biotech Venture Capital fund focused on company formation in Biotech and its CEO, Jonathan Talbot. Forty51 Ventures led the Seed Financing.
VISCHER advises Mosanna Therapeutics AG since its incorporation on all Swiss legal matters. The VISCHER team includes Matthias Staehelin (Partner) and Timothy Woodtli (Associate), both Corporate/M&A.